Windexplorer kiteboarding school
Making people happy.
We are offering professional kitesurf lessons for all levels, equipment rental and downwinders in Ilha do Gujirú, Ceara, Brazil.

Never forget: Even the worst kite session is better than a day at the office!
COME KITE WITH US IN BRAZIL
Our MISSION
It's our goal to teach our students to become independent in every step of the process. We are always taking care of safety and at the same time provide a lot of fun on the water. Exploring nature as well as treating our environment with respect is a big part of our mission. Let's share this amazing experience together!
Our personal kite Story
Everyone has their own story to tell - and so far, ours has been anything but ordinary! Nico, owner and founder of Windexplorer Kiteboarding, formed his deep connection with wind and water when he started sailing at the age of five. After competing internationally at an early age, he found his new love: kitesurfing. As a level 2 IKO-instructor, with more than 600 certified teaching hours, who spent all his life on the water, he still haven't lost his desire to learn, teach and connect people with his favorite sports. The whole Windexplorer Kiteboarding crew is looking forward to share their next sessions with you!
WELCOME TO ILHA DO GUAJIRÚ
About 3 hours by car north of Fortaleza, Ilha do Guajirú offers you beautiful warm water temperatures and constant side-on shore winds from July to December with an average of 20 to 28 knots. The huge lagoon is a kite paradise for beginners and advanced riders. This year we will be working together with DoMar restaurant, right at the beach, which offers the perfect chill-out area as well as amazing food and drinks all day.
Ready for your next kite session?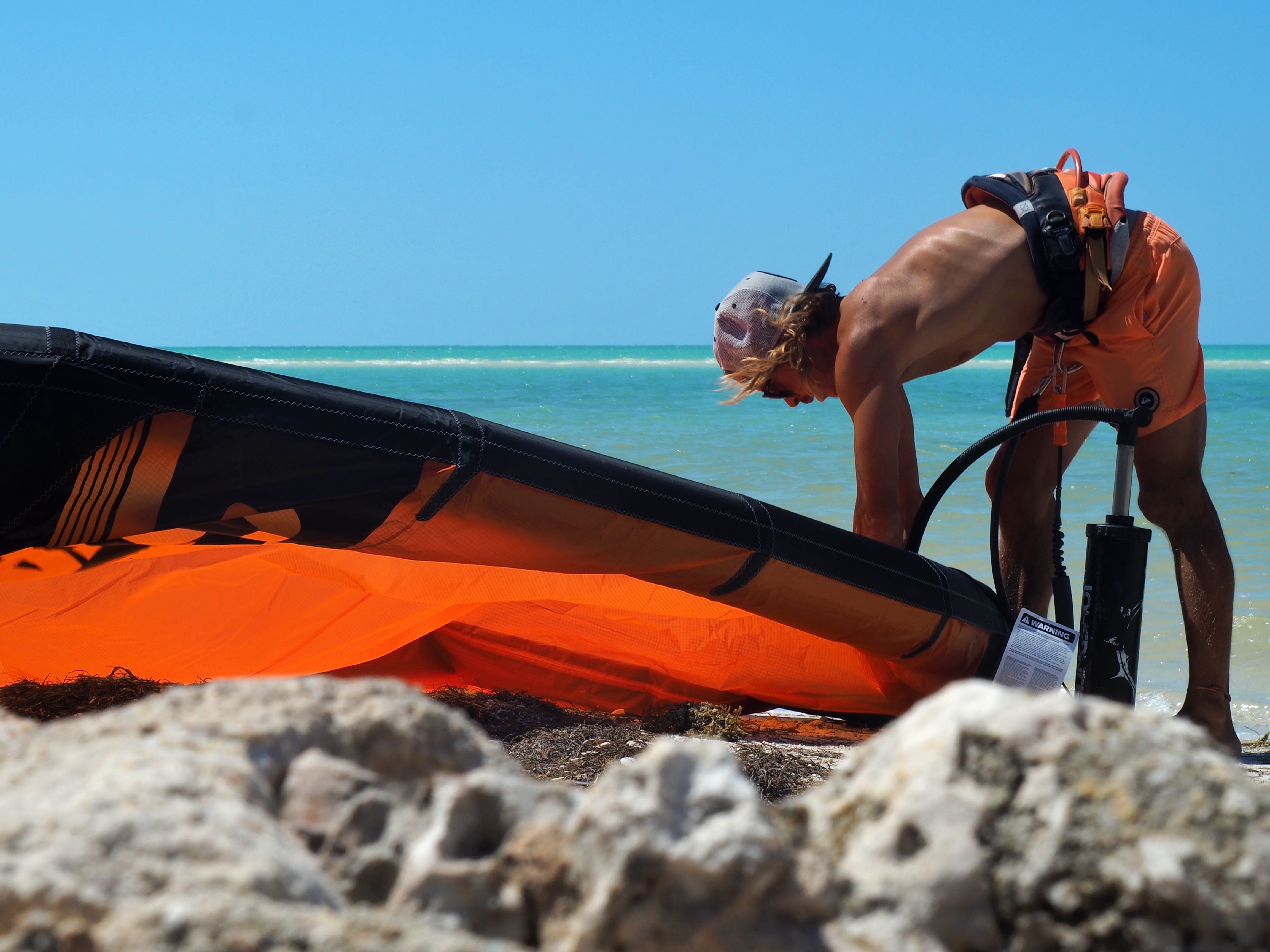 Get your own kitesurf gear
Looking for your first kite equipment? Want to update your line-up? We are proud Ozone distributers and happy to help you find the perfect kitesurfing setup.